Since opening the Ecclesfield Salon in 1982 and Ecclesall Road salon in 2004, training development and qualifications have been key to our success.
The sign of a great salon is that we have stood the test of time and with ever changing cultures, generations and fashion we are stronger than ever.
Over the 35 years of trading at Ecclesfield, clients and staff have remained loyal with many team members having grown up alongside the business and three generations of families who still visit the salon today.
Monica Pearce with 20 years plus service has successfully managed Ecclesall Road for 15 years, Laura Gelsthorpe started as an Apprentice in 2002 and is now joint salon owner of E & L Hair, Ecclesfield.  Natalie Brown started as an Apprentice and 20 years later is a valued senior member as are Amanda Booler, Abigail Anson and Lauren Hodkin who having returned from maternity leave are inspirational to Lacey, Leah and the younger Apprentices which makes us very proud to be part of a fantastic, inspirational and creative family team.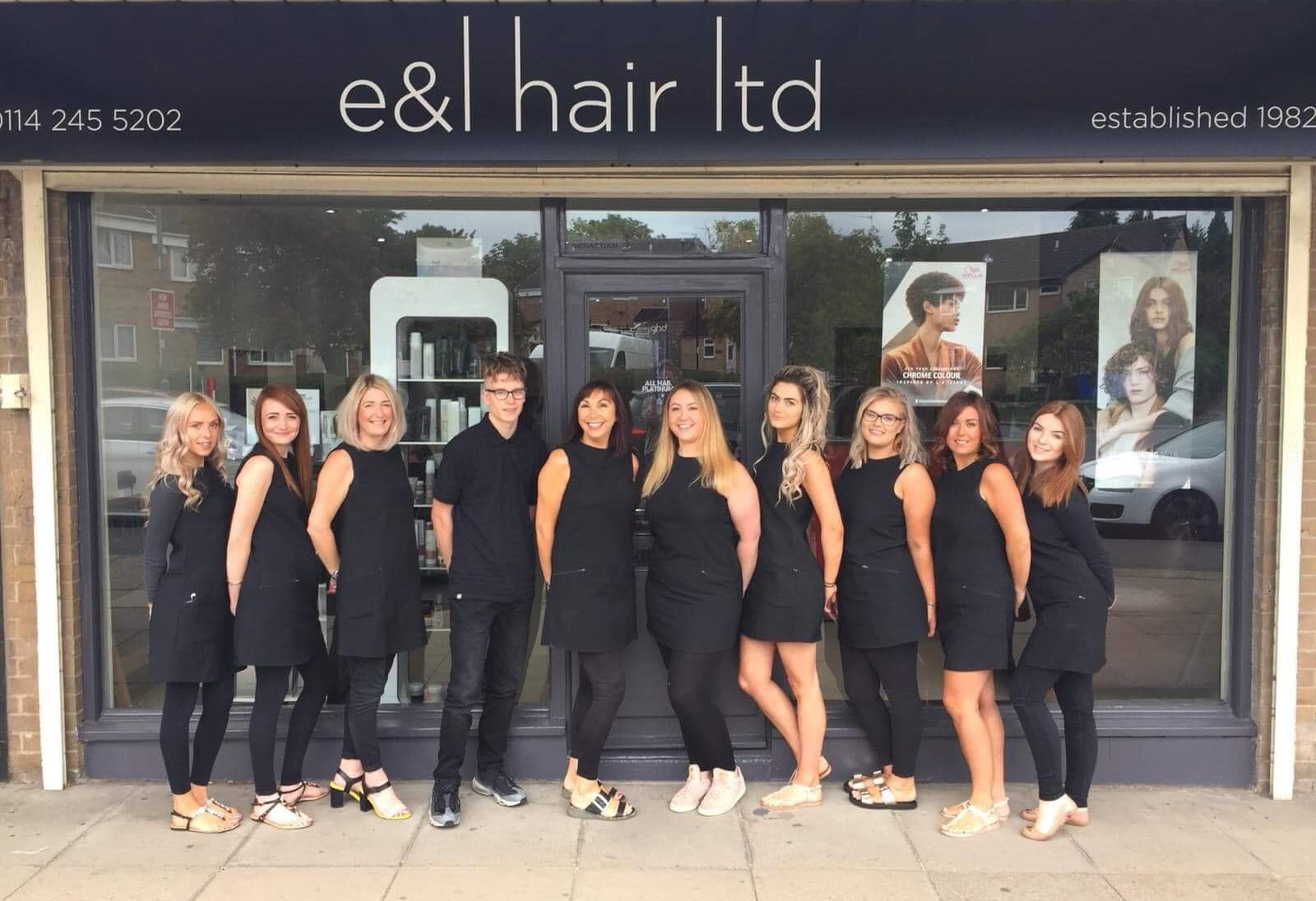 If you're looking for a local Sassoon Professional salon in Ecclesfield, you came to the right place! We're all Sassoon trained every 6 months and we're one of the few Sassoon support salons in Sheffield.
Opened in 2004, the Ecclesall Road salon has been proving for years that professionalism doesn't have to be expensive. Our team are Sassoon trained every 6 months with a full range of Sassoon colours and products.